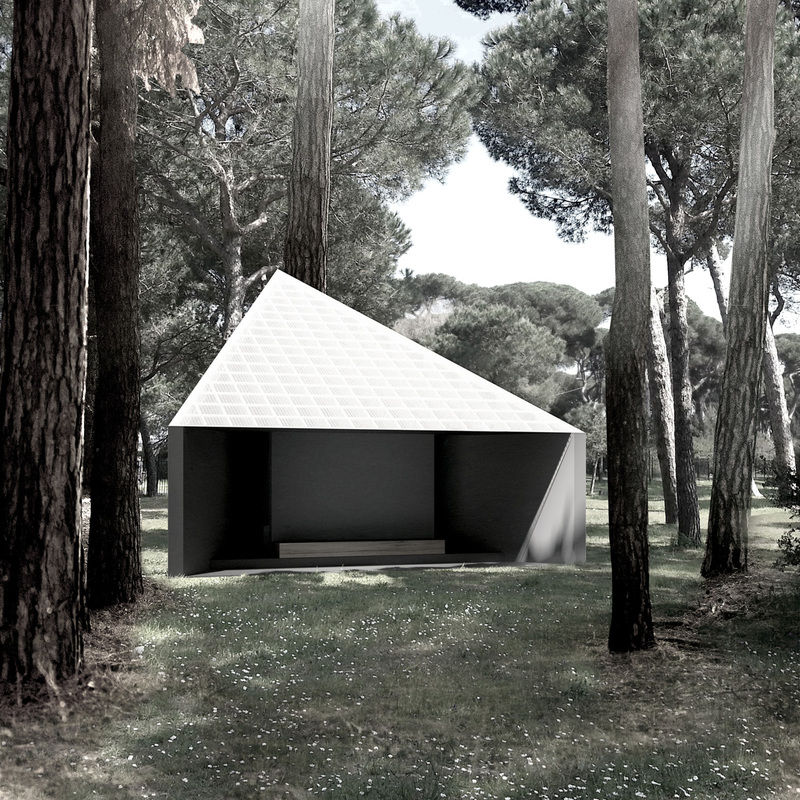 Chapel for San Giorgio Maggiore
LOCATION
San Giorgio Maggiore, Venice, Italy
COMPLETED
2018
Andrew Berman Architect designed a chapel for the Holy See Pavilion at the Venice 2018 Architecture Biennale. Curated by Francesco Dal Co and representing the Vatican City, 10 chapels occupy woodland site on the island.

The building for San Giorgio is a simple structure. Its kin are sheds, buildings assembled of readily available materials for simple shelter or use. It is framed of wood studs and rafters, painted white. All exterior surfaces are clad in translucent polycarbonate sheets. The interior is lined in black painted plywood. The plywood lining is folded down from the apex of the volume, allowing daylight to enter into the interior.

The structure is a precise form of anonymous origin; an indeterminate presence in the landscape. The porch is a place for all to gather; a place from which to look out and survey one's surroundings. The bench within proposes a place to sit. It is a space for looking inward, under light amidst darkness.