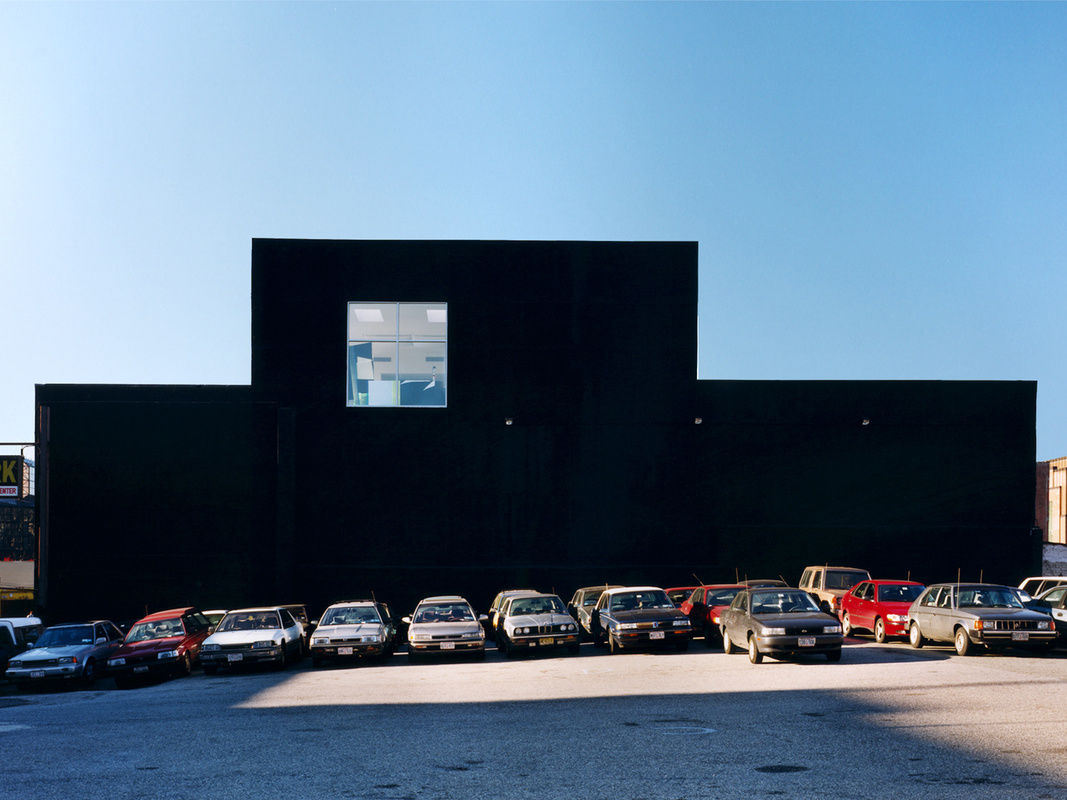 Whitespace Studios
LOCATION
New York, NY
COMPLETED
2000
CLIENT
Timothy White
AREA
15,000 sq ft
AWARDS
AIA New York Design Excellence Award
This was built as a photographic studio facility, including daylight studios, a digital studio, and support spaces. A third floor and exterior roof decks were added to what had been a dilapidated two story structure originally built as a stable for horses and wagons.
Floor framing was removed to create double height spaces. The east façade, a party wall elevation, served as the approach elevation for the building. Its black monolithic skin did not indicate its material, scale, or use. It was a mute surreal presence on a fragmented and context-less block.
The interior was neutral to an extreme. Daylight was the activator of the space. Color was provided by its users, sets, and views out to the city. A brutal pragmatism was required to execute the project on a severely limited budget. The building was recently razed to make room for development.