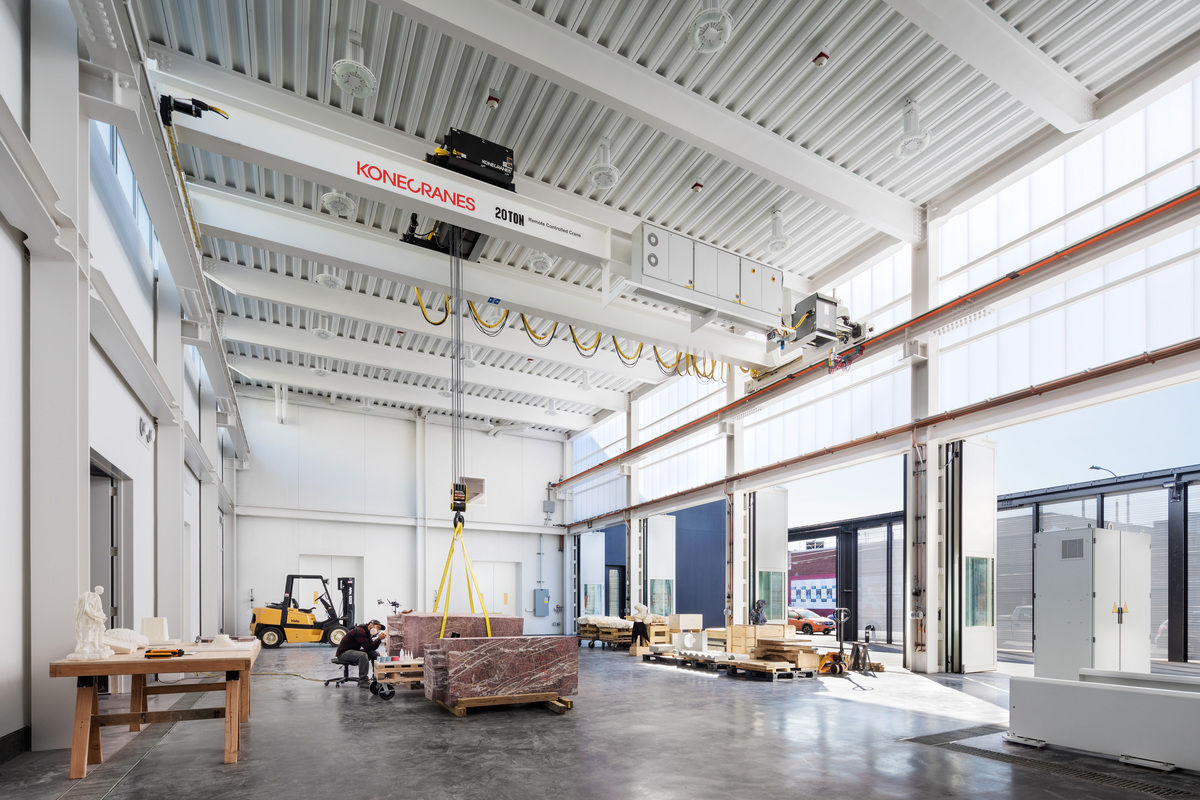 Sculpture Studio
LOCATION
Greenpoint, NY
COMPLETED
2019
AREA
16,000 sq ft
AWARDS
AIA Brooklyn + Queens Design Awards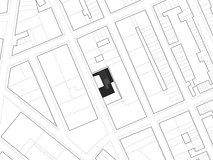 This project was designed to facilitate an artist's complex creative process and workflow. Our client, a renowned artist, works from the figure, with a team of approximately 24 artists. The work extends figurative sculpture into a new realm through combining digital and analogue mediums and fabrication technologies. This project was the opportunity for the artist's entire workflow to be brought onto one site for the first time in his career.
This new facility reflects the complex and multi-staged production process required to execute the work. It is a combination of a new 10,000 square foot three story building, and a restructuring and renovation of a 10,000 square foot warehouse. A forecourt allows for the delivery, handling, staging and storage of multi-ton stone blocks. The raw stone can be maneuvered through the complex via two 20-ton bridge cranes. Stone wire saws and CNC mills are used to cut and rough shape the stone prior to hand carving and finishing. Various studio and work spaces are provided for mill programming, digital imaging, photography, woodworking, metal working, sandblasting, hand carving and exhibition.
Natural light is employed to maximize the quality of the work spaces. The entire facility has a planted roof, returning greenery to an area that has long been without it. The purpose and articulation of this project reflects a commitment to maintaining this section of Greenpoint as a place of production and innovation.