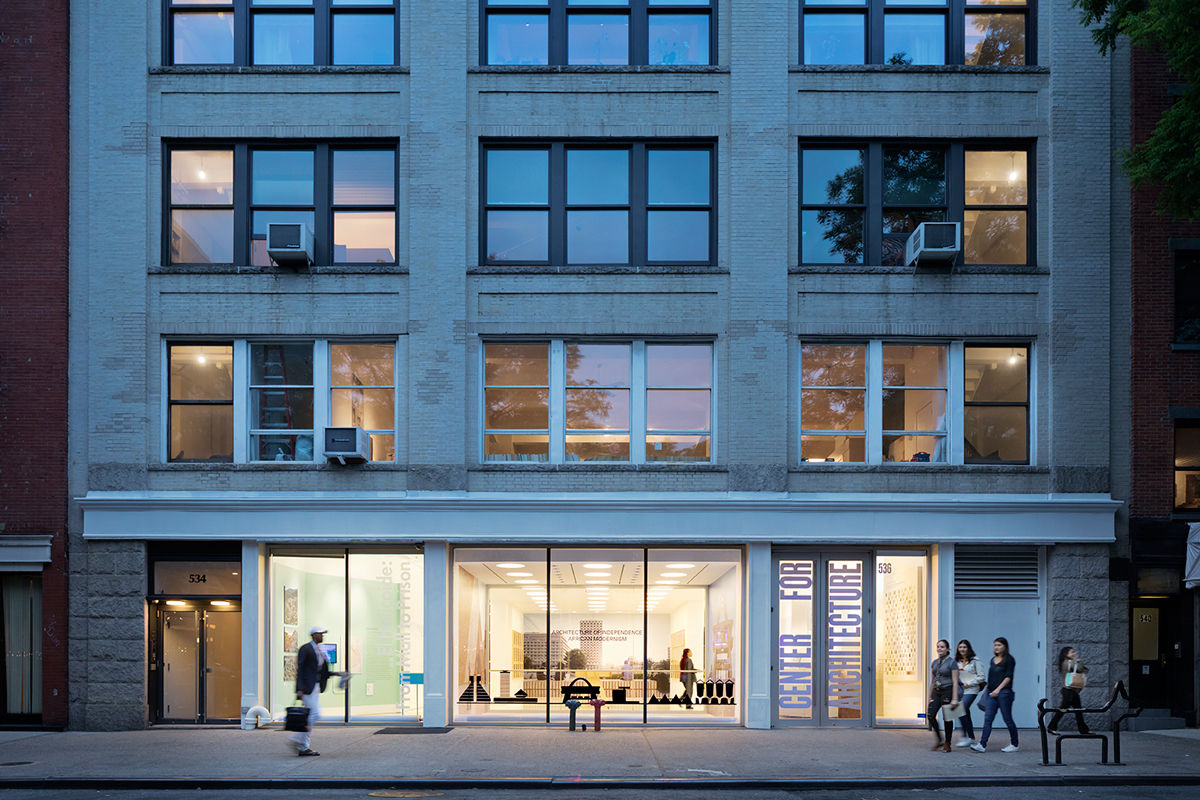 Center for Architecture
LOCATION
New York, NY
COMPLETED
2003
CLIENT
American Institute of Architects
AREA
15,000 sq ft
AWARDS
AIA New York Chapter Design Excellence Award
AIA New York State Award of Merit
First Prize, AIA New York Headquarters Competition
This commission was awarded through an open design competition sponsored by The American Institute of Architects. The AlA wanted a multi-use venue; one that would be open to the profession, and the public. The brief for this first public home in NYC for the organization included galleries, a lecture hall, conference and learning spaces, and administrative spaces. Our design sought to demonstrate the transformational potential of architecture through the radical reconfiguring of an existing structure, and to create public spaces that speak the urbanity of the city itself.
The site was the ground floor and two subterranean levels in a 100 year old printing building. We proposed a partial removal of structural slabs from two levels to create three-story spaces and open sight lines from the street into the full depth of the Center. Natural light and views penetrate the galleries and lecture hall. The resulting spaces are spatially dynamic and programmatically flexible.
The decision to open and carve into an existing building to allow direct visibility and transparency into an actively programmed space made unusable space valuable. The extreme reimagining an existing structure and place by removals rather than additions or replacement was itself a strategy of sustainability. To further this sustainable approach, a geothermal system utilizing ground water from two wells was installed for heating and cooling for the CFA.