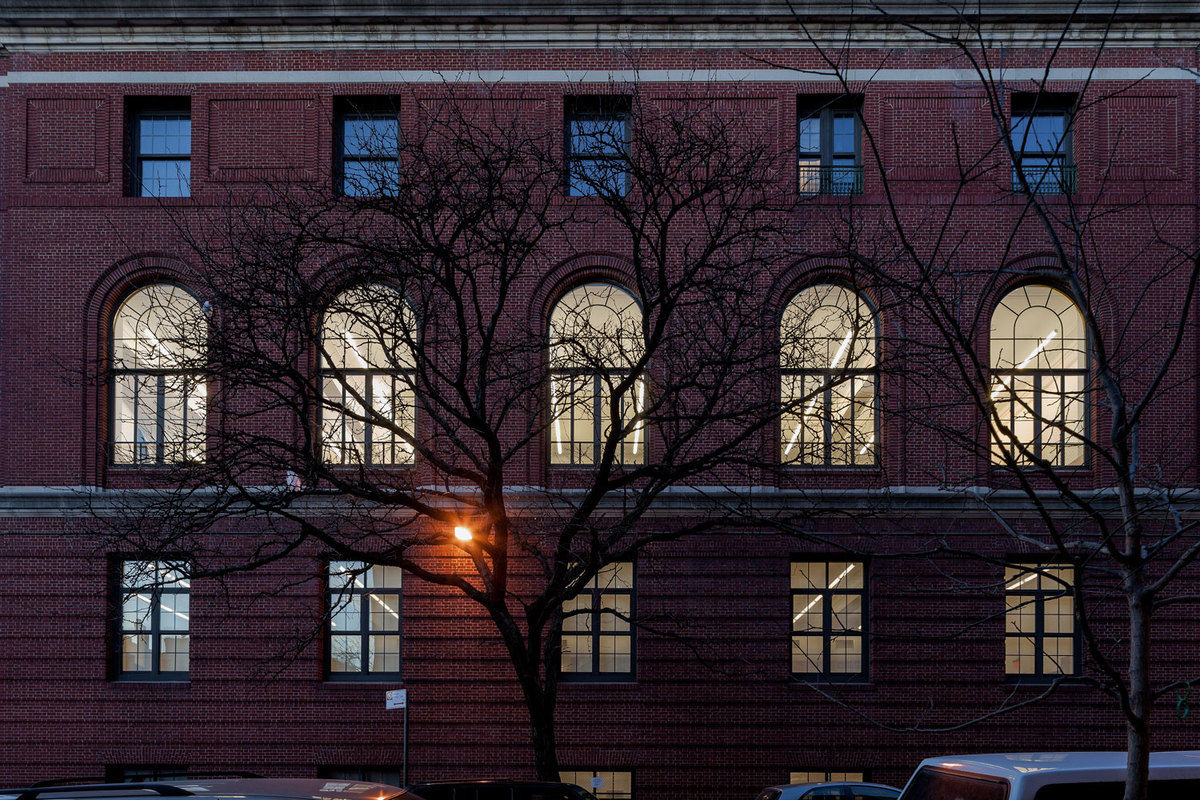 Washington Heights Children's Reading Room
LOCATION
New York, NY
COMPLETED
2014
CLIENT
New York Public Library
AREA
3,500 sq ft
The New York Public Library commissioned us to create a children's reading room for the densely populated mixed neighborhood of Washington Heights. They asked for a vibrant and intimate space—one that allows for individuals, families, and small groups to each find their place within the open plan.
The new children's reading room is a more accessible and flexible space within the grand shell of a century old Carnegie Library. A loop of shelving and casework encircles the reading areas of the room, providing seating at each window, shelving for books and media, equipment storage, and self check out stations. The fluid line of the casework within the orthogonal building links the entire floor together by virtue of a singular element.
The couches are paired with the window seats to form intimate "rooms" within the reading room. The brightly colored seating and carpeting creates the vibrant landscape within the grand and staid shell of the original Carnegie Library.