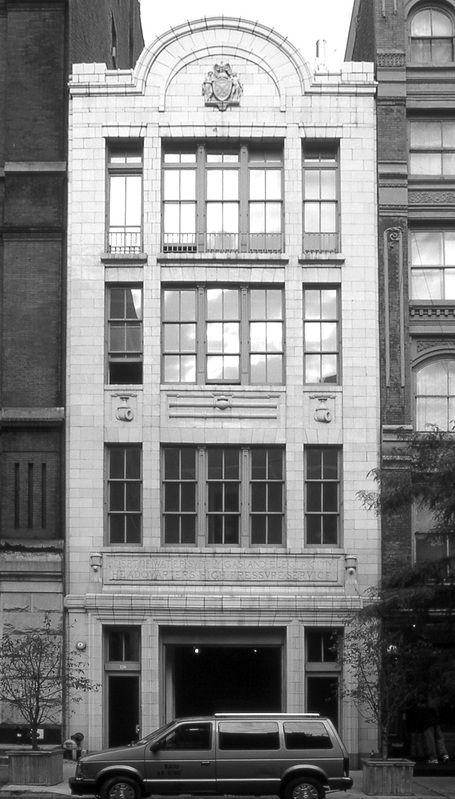 Tribeca Townhouse
LOCATION
New York, NY
COMPLETED
2001
AREA
5,600 sq ft
This historic terra cotta clad structure was originally built for the gas and water utility. It was subsequently partially converted into an office with an apartment on the top floor. We converted the building into a single family residence.
The ground floor contains the entry, parking, and a sky lit workshop. The second floor is a pair of cubic rooms at either end of the grand entry hall. The third floor is a single large space for living, dining and kitchen, with all service and storage spaces concealed behind flush pivoting doors. The top floor is an open suite of bedrooms, each with its own bathroom, off a central day-lit family room.
The planning of the three floors transforms from a formal and cellular plan on the lower floors to a more organic open plan on the upper floors as the floors become more removed from the street.