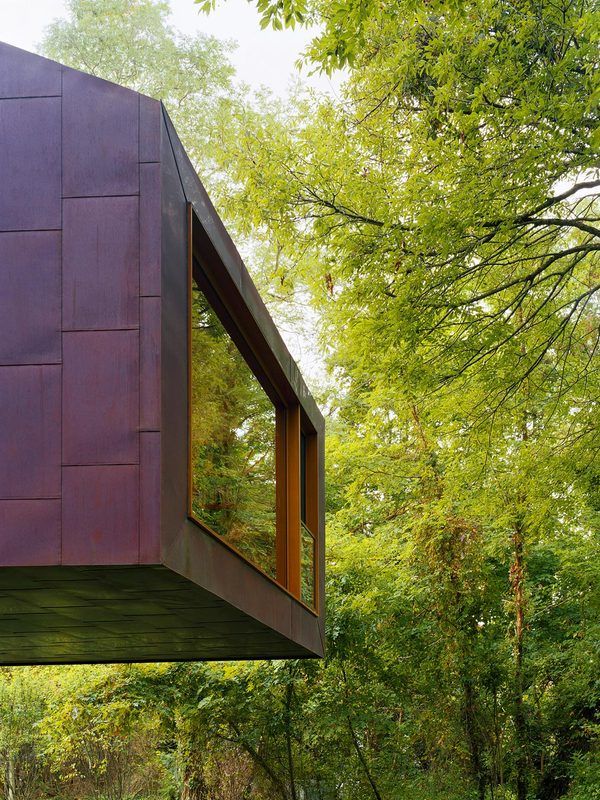 Writing Studio
LOCATION
Long Island, NY
COMPLETED
2008
AREA
2,000 sq ft
AWARDS
AIA New York Chapter Design Excellence Award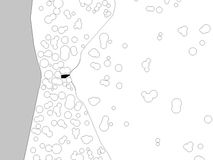 This building was commissioned as a library and writing studio for an architectural historian. The site is approached on foot through a stand of trees. There is no drive. The library sits at the threshold of an open field and a wood. A tidal stream is visible through these woods, at the rear of the site.
The building was conceived as a simple structure with a mutable presence in the landscape; an autonomous form that nestles into the woods. Entry is through an east facing doorway - acknowledging the early morning light, when our client starts her work day. The studio itself is raised a flight. It affords a view into the tree canopy. The space is illuminated from above. The daylight fills the room as if it is a vessel. Fine gradations of weather and time register with the shifting light. Light animates the studio, as if the space breathes. This contributes to an atmosphere that is intimate and focused, allowing time to pass comfortably.
The interior is defined by Douglas fir cabinetry, books, and daylight. The exterior, clad completely in copper, shifts in apparent form and color depending on the light of the day, the viewing angle, and the seasons. The copper can appear reflective and bright, as well as matte and dark. The velvety browns and violets will slowly give way to green.