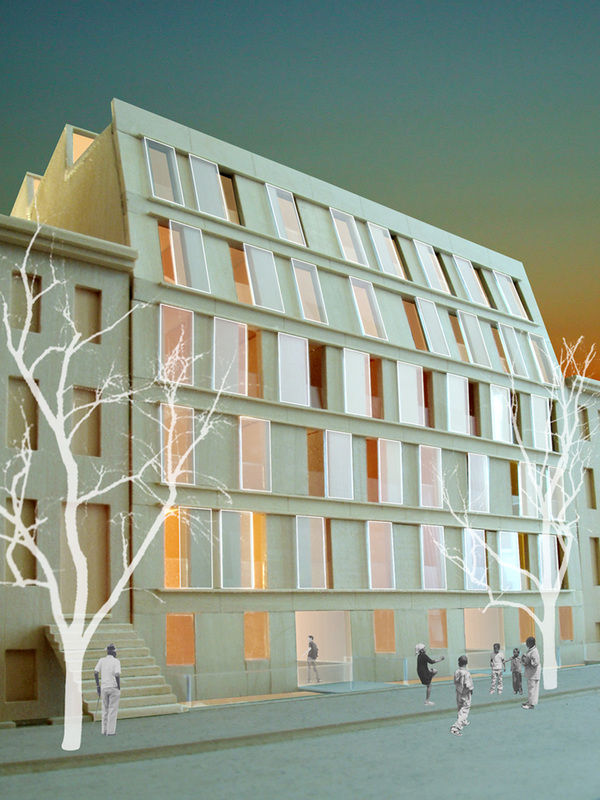 New Housing New York
LOCATION
New York, NY
COMPLETED
2004
CLIENT
The City of New York
AWARDS
Second Prize, New York New Housing Competition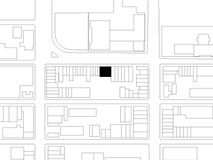 For this competition for several adjacent vacant sites in East Harlem we set out to design a prototype for housing that could serve to restore the streetwall fabric that is so essential to most New York City neighborhoods. The design is based upon standard lot sizes, and so can be scaled up or down to become an urban infill typology.
Each living unit has two exposures ensuring deep penetration of natural light into the interiors and facilitating cross ventilation. The unit configuration allows for the combination with adjacent horizontal or vertical units, promoting the notion that families can potentially enlarge their apartments as they grow. Living/dining spaces and porches overlook and access via an exterior stair a rear garden, promoting the optimization and use of this communal and secure open space.
Facades are clad in corten steel panels with overscaled sliding windows that establish a regulated but free façade that speaks to the order and scale of the brownstone facades that line the street.