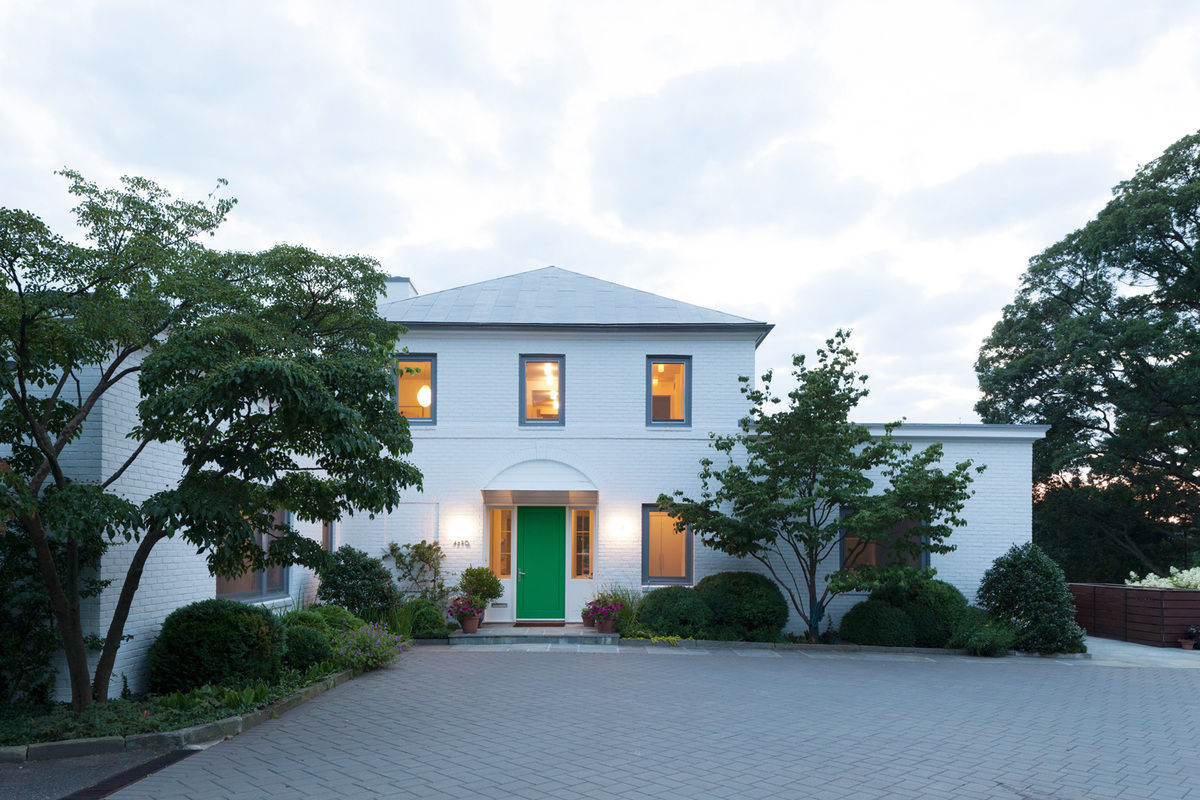 Riverdale Residence
LOCATION
Bronx, NY
COMPLETED
2008
AREA
5,000 sq ft
This house was constructed in 1960 on a park-like property overlooking the Hudson River. The house had well-proportioned rooms, but a stiff and rather disconnected plan reflecting a formal lifestyle.
We set out to strategically open up the interior spaces as is appropriate for a family with children, as well as to open up the house to the lovely surrounding landscape. Our wish was to bring new life to the house and to the property while respecting its proportions and dignified essence.
A new helical stairway was threaded through the house opening up the circulation and knitting together previously unconnected floors. Windows and doors were replaced, with selective openings enlarged to capture views. The flat roof sections of the house were decked or planted with wildflowers. A seventy-foot long deck was built along the west-facing façade creating a great exterior room overlooking the view.