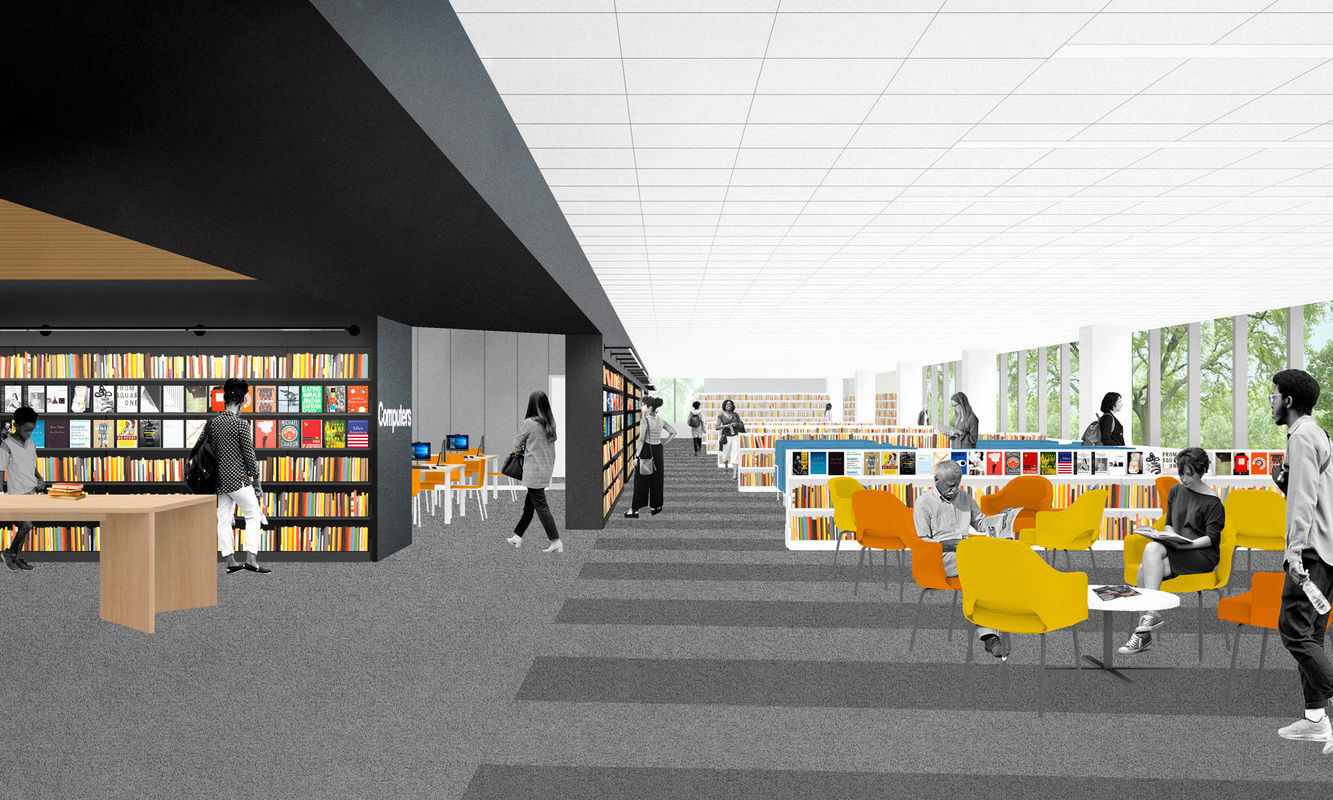 Skokie Public Library
ONGOING
LOCATION
Skokie, IL
AREA
100,000 sq ft
The Skokie Public Library is a dynamic and service-oriented library representing a diverse and engaged community. It is a 120,000 square-foot three-story facility that was built in three phases beginning in 1963 and ending in 2001. While the overall amount of space of the library is sufficient, the space was not well used. The circulation through the building and allocation of space did not serve the library well.
Andrew Berman Architect was hired to develop a masterplan with the SPL to reinvent the spatial character of the library, allowing for maximization of space for patrons and programming, intuitive wayfinding, and comfortable and inspiring spaces. We envisioned a series of new spaces to allow for more varied programming, more co-working space, collaborative learning and making, and quiet reading and study areas. The three exterior courtyards have been redesigned to fully integrate them into the experience of the library.
The masterplan study was carried out closely with library leadership, staff, and the board to develop a fine grain understanding of their needs and desires, informed by their experience with operations and maintenance. The project is designed to be built in three consecutive phases that allow the SPL to remain in full operation during the construction process.